Travel to Essaouira in Morocco : the pearl of Africa
This trip to Essaouira in Morocco would be the beginning of a unique adventure. The Arab world gave me a mixture of sensations. First, a curiosity to discover its rich history. Then, a strong desire to explore for my own eyes, the daily culture of a community currently pre-judged.
I was looking for a country not too far away for a trip from France, easy to reach, but with a lot of cultural contrasts. We had only a week to make the journey. Thus, Morocco was the ideal destination. In this diary I tell you about our arrival at our first stop in this country, Essaouira on the African Atlantic coast.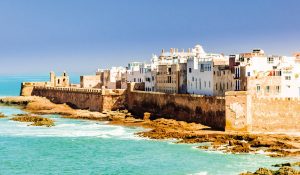 Planning a travel route or itinerary to Essaouira in Morocco
Morocco represented my first big trip as an adventurer. Nothing I had done before as a trip was like it. Honestly, planning the route and the places to visit was a little scary. Everything depended on my planning, from the conception of the trip, the destinations to visit, the means of transportation, the hotels and even the improvisation was my responsibility. Sometimes we tend to put the responsibility on someone else, most often travel agencies, and we get used to the fact that everything is not served on a silver platter.
jj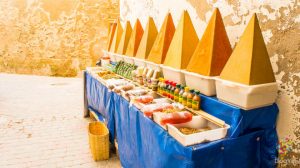 Essaouira Morocco : a trip for the first time
The trip to Essaouira was the first destination to visit in Morocco. It was also there that the first mistakes in the planning of the trip were revealed. For example, the fact of putting too much trust in the cab drivers, who took me where they wanted and not where I asked. Or the fact that I let myself be invited inside the stores by every smiling salesman who appeared to me. And of course, you can visit the stores, but you have to select them carefully, once inside they will surely sell you something.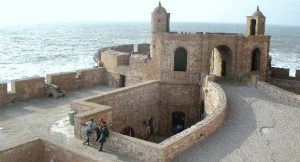 Arriving in Essaouira in Morocco, a warm welcome
Crossing Morocco by land, allowed me to have the human contact that gave me clues about the personality of the Moroccans. I can assure you that in Morocco people are warm and friendly.
Arriving in the evening allowed us to enjoy an almost magical moment. A golden sunset illuminated the white facades, enveloping the city with a special charm. It is not for nothing that Essaouira is called the pearl of Morocco. And unlike the almost unbearable heat of Marrakech, the weather in Essaouira was cool with a pleasant sea breeze.