About us
About us
About us: We are three brothers , Mustapha , Aziz , and Youssef . We are in Merzouga, a small village at the foot of the dunes of Erg Chebbi, Morocco Desert .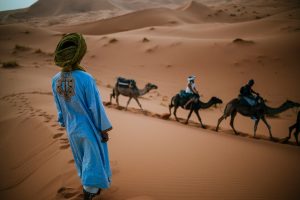 For over 10 years organizing trips as the visitor inside Morocco and the Desert , sharing our customs familiar way to make you feel at home .
We can pick you up anywhere in Morocco ( Casablanca ,
Marrakech
, Fez, Tangier , … ) and from there we make routes (4×4 ) . Speak Ingles , Spanish , French, Portuguese, Italian and Berber
We help you organize the best route depending on the day of travel you have planned in our country so that our country can enjoy the best price and the best service.


offer Cultural Activities, Recreation And Sports
visits to local Berbers families , drink tea with nomads in their caves , enjoy a Berber wedding , visiting local co-operatives or associations that cooperate on development in the area , archaeological and historical visitarexploraciones , camel trips , sleeping in Bedouin tent in the desert, lodging in Berber houses with native families , trekking , quads , climbing , mountain bike, sandboarding , windsurfing and kitesurfing, painted with henna , stargazing , bird watching , and of course, haggling in the souks and markets local , Ballooning , Hiking , Live Music Gnawa Gnawa Circular Dance , Yoga on the Great Dune , storytelling Bereberes

We booked Hotel, Riyadh or house according to your preferences
Feel free to contactranos anytime , 24 hours , 7 days a week and we'll respond as quickly as possible without compromise.
Our Team:
Mustapha Aziz Youseef
Owner / Manager Driver/Guide Driver/Guide
Morocco Excursions
Casablanca Tours
Other Destination
Facebook